So apparently 3 or 4 times a year Tom puts on a customer appreciation ride open to anyone. So i worked all morning at the shop doing lunch and then he has a scavenger hunt and poker run at the offroad park he owns. The ride and lunch is free for anyone who shows up to the store. And this time a whole shitload of people showed up. Pretty cool deal AND we sold 10k of product out the front door in about 4 hrs.
Sam hid this thing in the mess of mallcrawlers.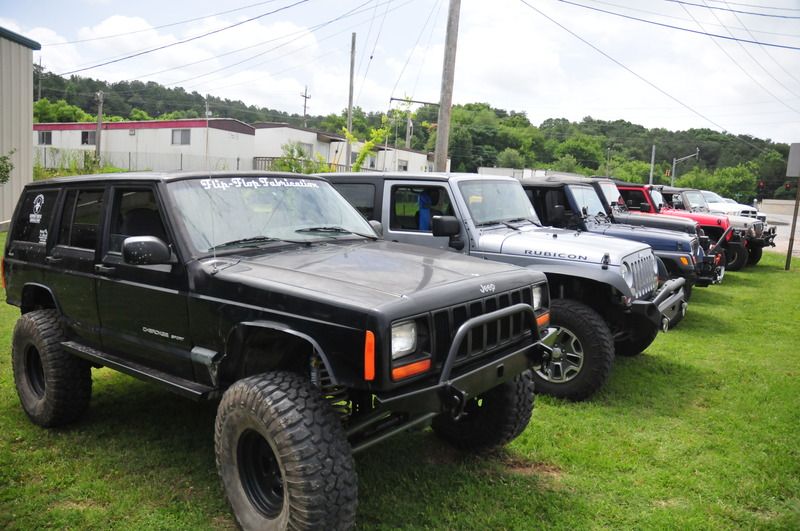 After lunch we headed out to the park about 40 miles west. We were stuck running the rti ramp competition, but it gave us some time to fuck around on the racetrack and the ramp.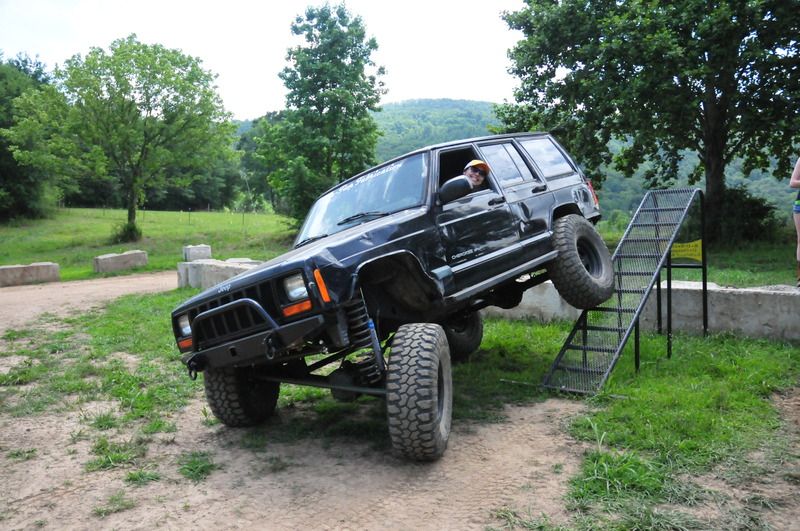 Tyler's buggy took to the track like a pig to mud, it was very at home going fast and being airborne. Were already planning a good photoshoot on the track.
and i have no idea who these people were, but they sure were having a good time
Tom is fast on the track, you can tell he has a lot of seat time on it. He on the floor here, full speed entrance from the field
Then work was done and we ran trail 41, it's an easier black level trail (AOP has green blue and black designations). Sam's pile ate it for lunch.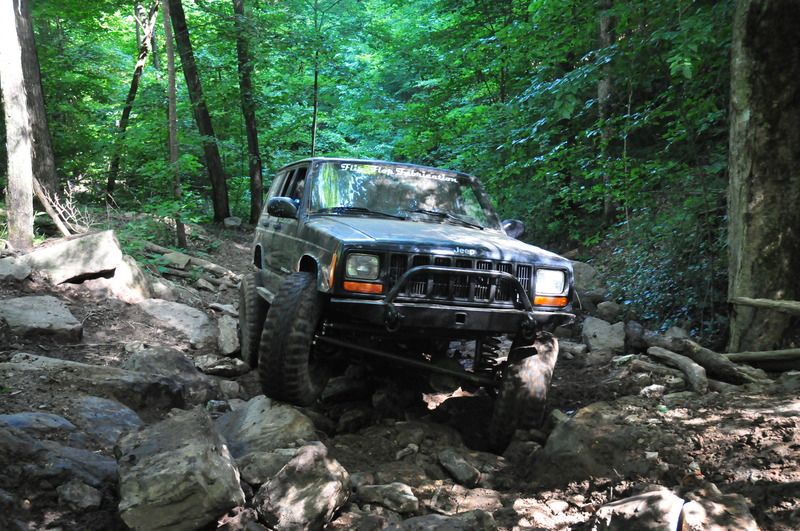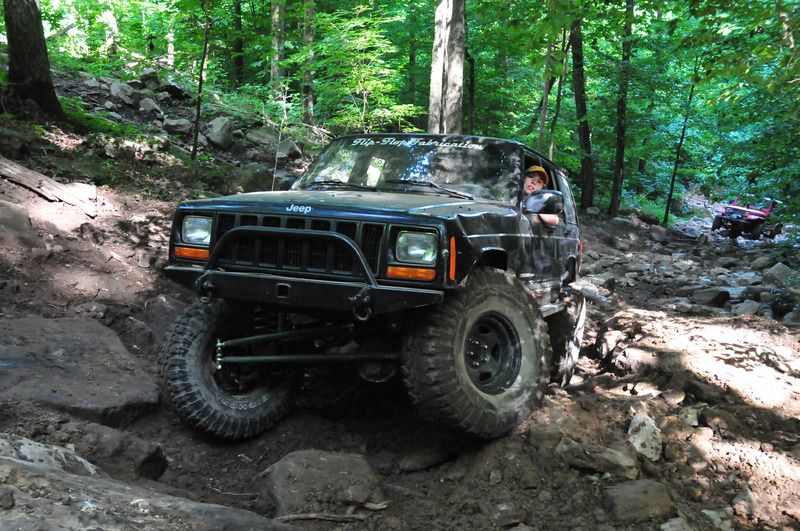 Nigel, one of Tyler's customers, decided he would like to attempt to follow us. Super nice dude and a great sport, he immediately learned the detriment of a holley 350 and 3.07 gears offroad. The motor is actually a real trick 4.6 stroker Tyler built a few years back and was assured "it would never be wheeled". Once the underhood temps and overflowed power steering fluid vaporlocked the carb a winchfest ensued.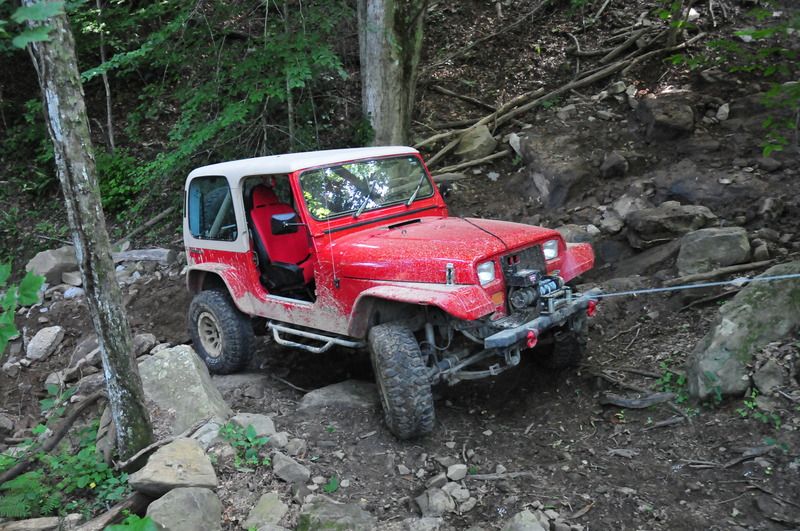 After we extracted Nigel we played at "area 51" for a bit. It's basically a pick your ledge play spot. Sam did not play, as we were fixing a ground issue underhood again
Then we turned up into the shit, i'm not even sure it has a name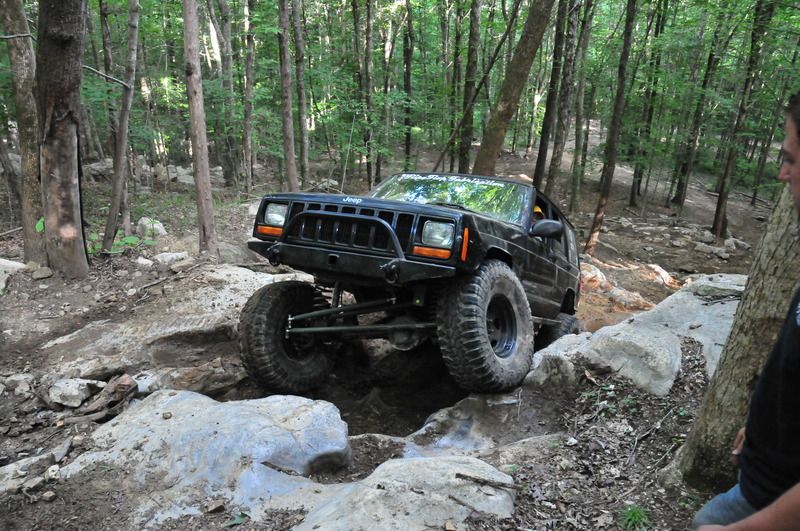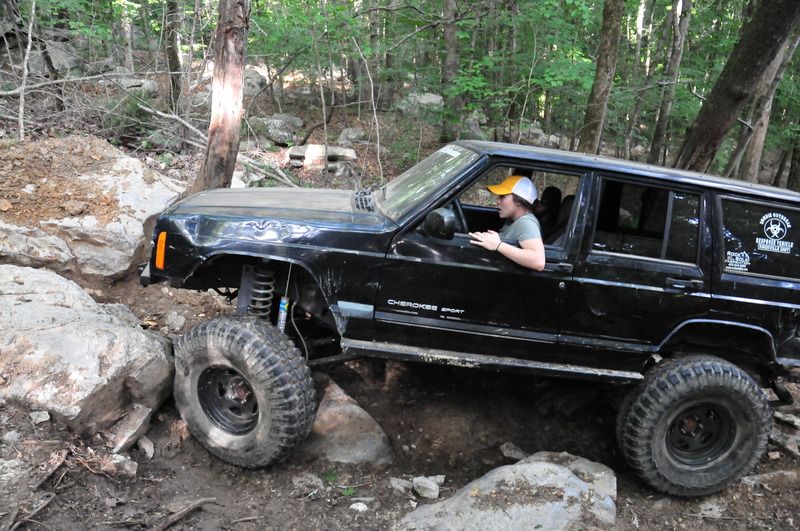 She tagged a tree pretty good on this left turn obstacle, she wasn't happy and i may have laughed a little hard.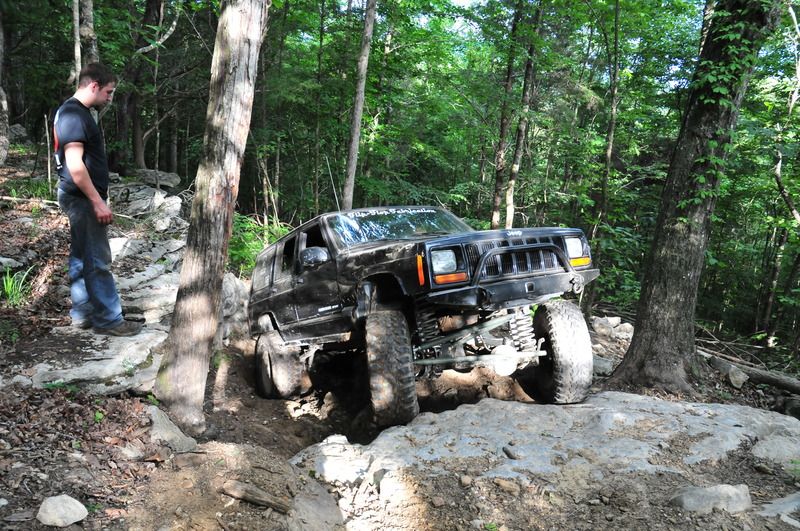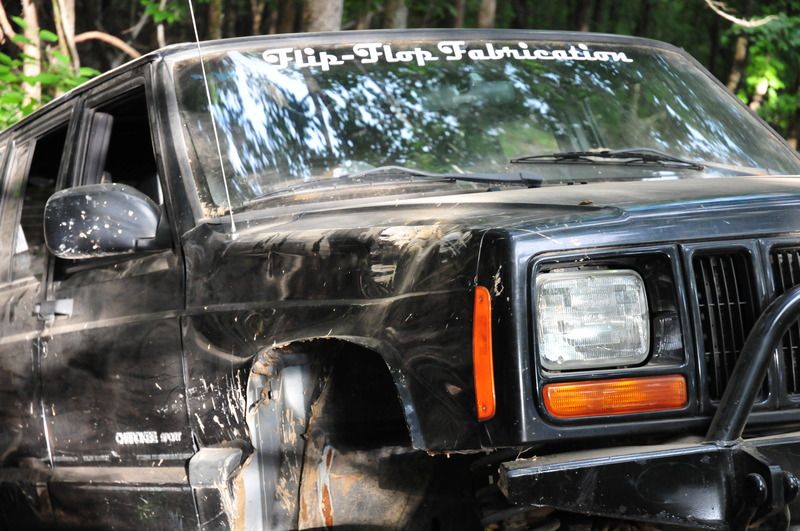 She's a cool customer though, she ended up crawling it like a boss.
such a lady....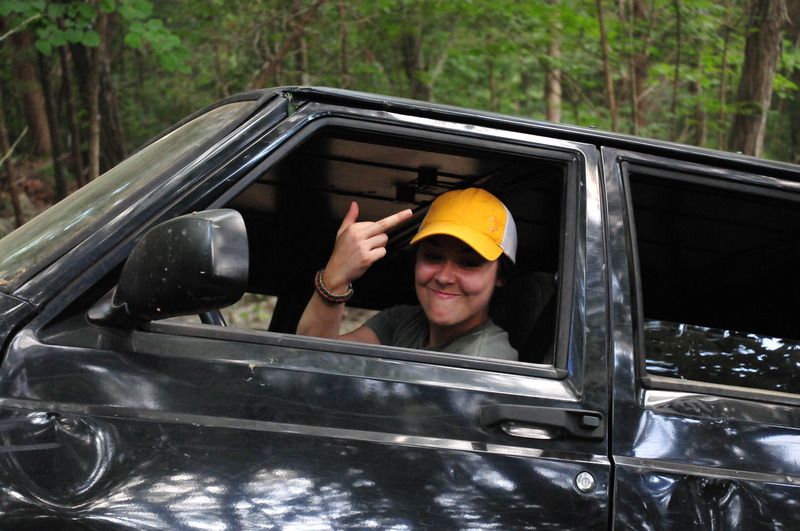 Great day, both jeeps passed their shakedown runs pretty well and are close to ready for july.
_________________
"Remember kids, if your not shooting your shotgun, you're feeding it"
RedHeep wrote:
Kardashian's have been married for longer than Nate has kept some of his keys.